---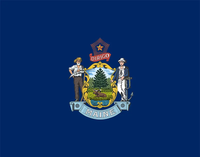 All Resale Package orders are sent electronically from DocuSign within ten (10) calendar days as a PDF to the email address provided with this order and are fulfilled in compliance with Maine Title 33, Chapter 31, Article 4.
All Next Business Day Rush orders placed before 12:00 P.M. Eastern Standard Time (EST) on a business day will be processed by 6 p.m. the next business day (excluding weekends and U.S. federal holidays).
The Resale Package includes:
Account Standing Certificate 
Declaration(s)
Bylaws
Easement(s)
Agreement(s)
Resolution(s)
Annual Adopted Budget
Most Recently Reconciled Balance Sheet
Most Recently Reconciled Income Statement
Insurance Acord(s)
Rules and Regulations
Community Forms
Association Disclosures
A disclosure if known violations exist on the subject property
 Please carefully read the Terms of Service before completing your order.