---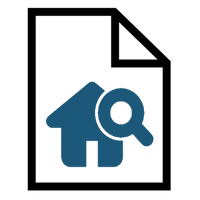 An Inspection Certificate is a document certifying an on-site inspection was completed of the subject property by the Association and if a violation or violations of the governing documents are visible from the exterior of the subject property on a specific day (a date after this order is placed).
The owner of a property is responsible to fix or correct violations of the governing documents even if the violation or violations were present prior to purchasing the property. Many buyers and sellers find this information helpful to avoid purchasing or selling a property with a preexisting violation or violations. 
Please consult with an attorney or a licensed real estate professional regarding the liability of purchasing or selling a home without an Inspection Certificate.  The Association and its managing agent are not able to provide legal advice. 
The inspector will not enter a fenced-in yard or trespass on another person's private property to complete the visual exterior inspection. The visual inspection will only be made from publicly assessable areas. 
Please carefully read the Terms of Service before completing your order.